Piping Expansion Joints for Every Scenario and Environment
Every scenario is different and every environment is different, especially when it comes to piping expansion joints. These variations may be small, but can have a dramatic impact on product performance. Each customer's specific needs and requirements drives the Holz team to build high quality products. Holz's experienced team works with the customer to ensure every expansion joint fits the application. This effort creates efficiency, lowers costs, and improves performance for the long run. Years of research and experience go into every product delivered by Holz.
Our wide selection of pipe or piping expansion joints takes into consideration all possibilities.
Original Hand-Crafted, Elastomeric Expansion Joints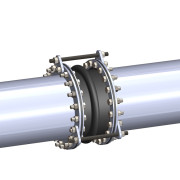 Perfect for high shock and vibration situations; Absorbs motion and displacement between pipe flanges
Recommended for temperatures up to 300°F; Viton® tube/ cover will reach 400°F
Increased efficiency of piping systems by managing high range of temperatures and pressures
Hand-Built Pressure Piping Expansion Joints with Tire Industry Technology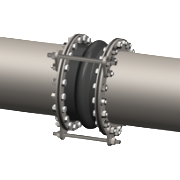 Superior performance due to polyester tire cord with modified arch construction
Recommended for high flow velocity and high abrasion conditions
Increased strength, flexibility, and safety compared to traditional hand-built expansion joints
Light Weight Piping Expansion Joints (inventory stock item)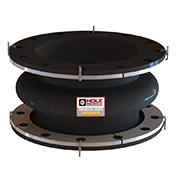 Excellent for compression, extension, lateral, angular deflection and torsional movements
Recommended for temperatures up to 225°F for Buna-Nitrile and 300°F for EPDM
Saves money and time by requiring a lighter anchoring system and less reinforcement
Molded Piping Expansion Joints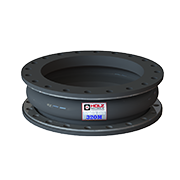 Excellent performing molded expansion joint with polyester tire cord and modified arch construction
Recommended for temperatures up to 300°F
Available materials: Nitrile, EPDM, Teflon-Lined
Vibration Dampeners Expansion Joints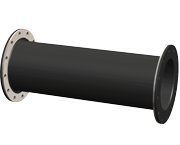 Ideal for installation on discharge and suction side of pumps where turbulence issues or full vacuum service
Series VD1000 designed for 150 PSIG; Series VD2000 designed for 200 PSIG; Maximum temperature 250°F
Reduces vibration and noise with non-metallic vibration dampeners in connecting pumps, compressors, and other operating equipment
Molded PTFE Expansion Joints
Designed to compensate for movement and abate noise in severe corrosive environments
Available in 2, 3, 4, or 5 convolutions in a wide variety of operating pressures and temperatures
All Holz PTFE joints include built in control rod units with lock nuts to prevent excessive axial elongation
Want more information on expansion joints?